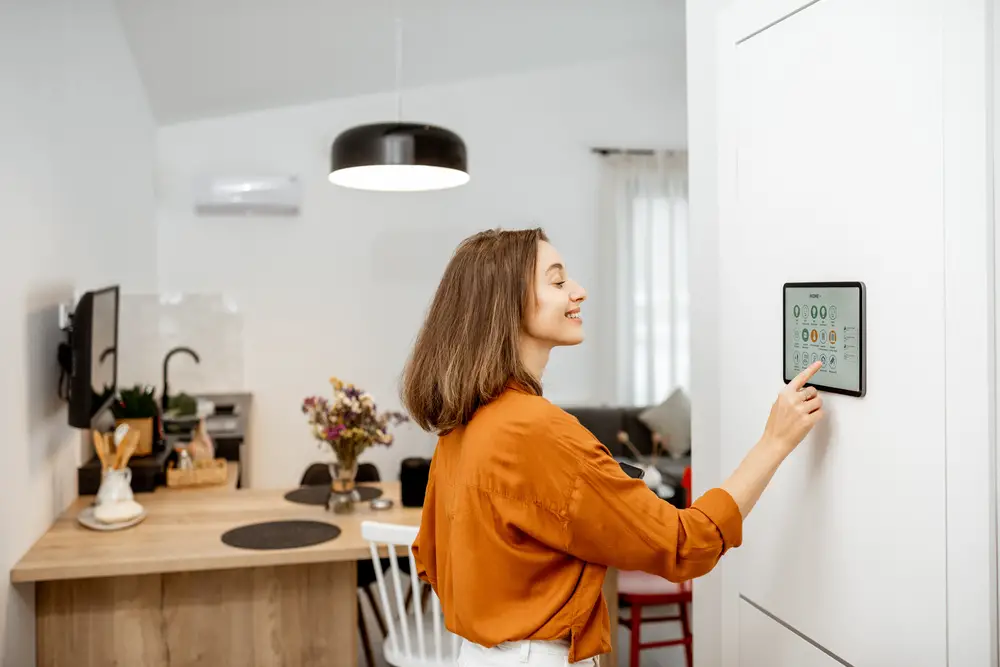 Homebuyers come in all types. Some are single, others are couples, and still others are families. Some have college educations while others do not. Some have limited budgets while others are free to spend big. We see it all. So we are not surprised when a buyer tells us they are willing to pay more for a home with built-in smart features. Does that sound like you?
Here at Mortgage Maestro, we help people get VA home loans, conventional loans, and affordable loans for first-time purchases. It is all part and parcel with being a leading Colorado mortgage broker. But our daily tasks involve so much more than just crunching numbers. As we see it, a lot of what we do revolves around helping homebuyers achieve their dreams.
Part of the dream for a growing number of buyers is getting into a smart home. Let's face it, smart homes are not a thing of the future. They are here now. Even homes that have not been built smart from the ground up are being integrated with smart features by way of upgrades.
Tens of Thousands More
Those of us in the home mortgage business are not the only ones curious about the smart home's appeal. Vivint Smart Home, a nationwide home security and smart home provider, was curious enough to survey 1,000 Americans earlier this year. Their survey was designed to reveal consumers' general perceptions of smart homes and smart technologies.
Here is the one statistic from the Vivint data that surprised us most: 10% of consumers would exceed their budgets by some $15K to get a home with smart features. Most surprising is the fact that the measurement was in dollars rather than a percentage. Exceeding a $100K budget by $15K is a lot more serious than exceeding a $300K budget by the same amount.
Vivint's data doesn't represent an isolated sampling. Numerous consumer studies conducted since 2017 reveal much the same thing. Home buyers, particularly millennials and Gen Zers, are more likely to want smart features in their new homes.
The Sky Is the Limit
These days, it is not too much of a stretch to say that the sky is the limit where smart homes are concerned. There are so many options that it's getting harder to keep up every day. Modern smart homes aren't limited to smart speakers on the kitchen counter or a couple of smart light bulbs in the living room. Smart technology has advanced way beyond such basics.
Today's smart home integrates home security, convenience, and energy efficiency in a single package. A smart thermostat can learn your routine and save money by self-adjusting. Meanwhile, a series of sensors and video cameras can keep your home secure.
The icing on the cake is the combination of voice control and geofencing. Both technologies take the modern smart home to a whole new level. But alas, all this technology costs money.
Budgets Are Still Important
If you would be willing to exceed your budget in order to get a home with smart features, you are not alone. There are plenty of others who feel the same way. The best advice we can give is to remember that budgets are still important. There is no point in exceeding your budget if you ultimately can't afford to stay in the house you buy.
If you can afford smart features, go for it. They truly do change the way people live their lives at home. The right features can save money, keep you safer, and increase the enjoyment of your property.